Meet Us
The Boise Galloway Program began in July of 2012 with 19 members. Since then, we have trained hundreds of runners, from newbies to Boston qualifiers. Our aim is to equip you with training, knowledge and experience for you to meet your fitness goals.
Louise Seeley, Program Director
Louise is an NASM Certified Personal Trainer with a passion for running, walking and helping people achieve their goals. She has been a run/walk coach for the past ten years and has completed 12 marathons, almost 80 half marathons, and countless other running events.
Pace Group Leaders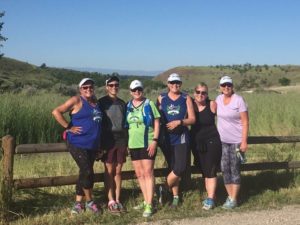 Boise Galloway Training would not exist without our Pace Group Leaders. These individuals are assigned a small group of run/walkers with similar paces and make sure everyone keeps the proper pace and intervals.